About Sacha Barnes
We are a small friendly team of landscape professionals with our roots in Banbury, North Oxfordshire and a growing portfolio of clients and projects that take us nationwide.
A good local reputation is like good news and warm butter, it spreads! We are committed to supporting local groups and community projects. With so many years experience in Local Authority Planning and Recreation, we have served on both sides of the professional fence and offer this wealth of experience as our greatest strength. We have an excellent team of professional associates and support services, which we can bolt-on to meet all client and project requirements.
As a creative design practise we believe that change can be good, provided there are measured and proven environmental benefits. This pragmatic view is consistent with the history and character of the landscape and from this we take our constant inspiration and enthusiasm. We take pride in the art and craft of landscape design, and although we have CAD capabilities, the creativity is still worked out on the drawing board and in the field.
Professional profiles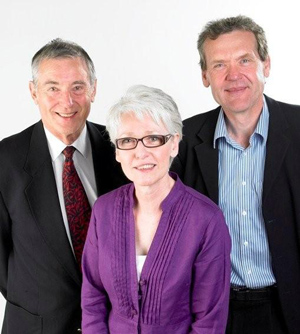 Jeremy Sacha (Director) CMLI., Dip. LA., Dip. ISM
As a Director of Sacha Barnes Limited, I have over 30 years experience as a landscape architect. Much of my professional background has been in local authority service in Glasgow, Somerset and Oxfordshire. With experience across the public and private sector in landscape planning, arboriculture and recreation, I manage a particularly wide range of landscape projects. With recent commissions in Norwich, Christchurch, Chichester, Reading, Newbury and a growing portfolio of work throughout the Home Counties and Thames Valley. I network widely and I'm proud of our reputation for prompt delivery and for being known as nice guys to work with.
Andrew Barnes (Consultant) F. Inst.S.P.A.L., Dip. P.R.A., Dip.Rec. Man., Dip.Hort. Kew., M.I.Hort.
After leaving local authority in 1986 I set up Andrew Barnes Associates Landscape Consultants and I'm very proud of my service and reputation in both the public and private sector. I have maintained a very loyal client base and have a constant workload, so much so, that over the last 20 odd years I have never had to advertise my services. In 2007 I joined Jeremy and Miriam to form Sacha Barnes Associates the predecessor of Sacha Barnes Limited. Although now officially retired I maintain my role as a consultant on arboricultural and horticultural matters.
Miriam Sacha (Director) Office manager
My career and experience is in commercial administration and accounts. My role is to leave Jeremy to get on with all "the fun stuff" while I get on with the accounting, health and safety and employment matters, vital for the smooth and successful running of the business.
Associates
We have established an excellent network of expert associates to meet precise project needs and our services are tailored to be both efficient and very cost effective. In this way we serve the project needs of private individuals and the more complex requirements of larger commercial projects. The majority of work we keep in house but will advise our clients when specialist services are required in architecture, planning, engineering, ecology, surveying, site analysis and photography.
1. Dan MacIntyre MacIntyre Trees (www.macintyre-trees.co.uk)
Dan is a fully qualified and experienced Arboriculturalist working as an independent consultant based in North Bucks, and like us Dan has the great benefit of having worked on both sides of the professional fence with several years of Local Authority experience. He also shares many of our company values taking pride in his reputation for customer care, meeting project demands and the highest standards of tree and environmental protection and management. Dan has enabled us to extend our arboricultural services and to cope with our growing portfolio of work with trees in relation to construction (BS5837:2012), Tree Preservation Orders and tree care management.
Procurement of landscape contracting and direct works
Sacha Barnes Limited is an independent landscape consultancy and direct works are normally commissioned under contract on behalf of the client. However, we do work closely with a number of excellent landscape and arboricultural contractors who we can recommend. Wherever possible we will procure the products and services we need from local businesses and we are pleased to be active members of the Banbury and District Chamber of Commerce.
Oxfordshire Landscape Group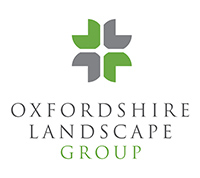 The Oxfordshire Landscape Group was established in January 2014 to provide clients with a One Stop Shop for all their landscape and tree requirements. With specialists in Landscape Architecture, Arboriculture, Landscape Management and Landscape Construction the new Group will help property owners, managers, developers and their agents by providing a comprehensive package of landscape services.
The Oxfordshire Landscape Group comprises of Sacha Barnes Ltd, 4th Corner Landscaping, Acreman's Arboriculture and The Gardenmakers.
Marketing and promotion
Our reputation drives the business, so we work hard to maintain our good name and profile. Richard Hunter of Hunter Design in Banbury designed and now hosts the web site and is a constant source of inspirational ideas for raising our profile and generating new contacts and business leads (Visit www.hunterdesign.co.uk ). Social media is important for all aspiring businesses but we feel that for us, it will never be as important as direct contact with people. We regularly attend a number of business networking groups in Oxfordshire and possibly over indulge in too many full english breakfasts. In March 2011 we addressed a large business summit in Banbury to report on the success of our business and our supportive network of local services.